API Standard 674 - Reciprocating Plunger Pumps
Unitized reciprocating plunger pump systems
Westpower designs, fabricates and assembles engineered positive displacement reciprocating plunger pump systems. Simple but effective designs optimize maintenance and access to the pump, motor, drive, and auxiliary systems. Our unitized pump assemblies are ready-to-install turnkey systems, built around robust KERR, Weatherford and Westpower reciprocating plunger pump designs. Each brand is carefully analyzed for suitability and advantages based on the application specifications. We will recommend the arrangement that will ensure the optimum solution for your specific project.
Our expert technical teams provide full lifecycle support from design through decommissioning. This includes installation, start-up, reliability, field, parts, and customer services.
System options/upgrades include:
A wide range of packing arrangements
Plunger hard coating alternatives
Packing box lubrication systems
Leak detection systems
Integrated oil day tanks
NACE MR0175 compliance
Explosion proof components
Crankcase lubrication systems
Flanged casing connections
Instrumentation
In-house performance testing
Wide-ranging materials of construction
Customized features and testing to your specifications
Additional Resources
The following link provides more detailed information on Westpower's reciprocating pump packages.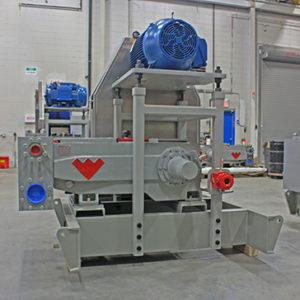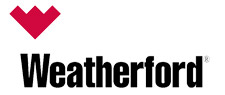 ---
Technically reliable, well made, and very competitively priced, Weatherford pumps are readily available to meet our customers' critical delivery requirements.
Weatherford's Horizontal Multiplex Surface Pump is a traditional reciprocating plunger pump designed for basic compliance to API Standard 674. It features pressure ranges from 500 psi to 10,000 psi, flow ranges from 0.5 to 600 GPM, and power ratings from 5 to 700 HP.
The Weatherford W-Series is acknowledged as a direct alternative to the National Oilwell pump design. Critical components of the power end (such as the crankshaft, connecting rods, crossheads, and bearings) are designed comparatively larger than industry-standard components. This allows Weatherford pumps to fully meet API continuous-duty service requirements under harsh operating conditions. Most designs come with a wide range of optional bolt-on gear reducers as an alternative to belt drive or standalone gearboxes.
Additionally, Weatherford T-Series pumps are single-acting, triplex, plunger pumps rated from 5 HP to 40 HP for continuous-duty services.
Additional Resources
The following links provide more detailed information on Weatherford pumps: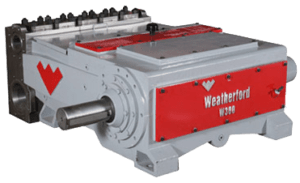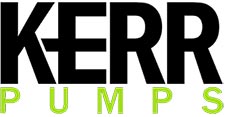 ---
KERR was built on the premise that to take a major step forward, sometimes you need to completely change directions. KERR sought metallurgy that could withstand the most extreme pressure pumping environments, and developed a proprietary Super Stainless, state-of-the-art alloy derivative. The chemical properties of this noble material simultaneously provide extreme corrosion resistance and superior mechanical strength.
Reciprocating plunger pumps are manufactured for compliance with API Standard 674 in continuous and intermittent duty designs in triplex and quintuplex arrangements. Cylinders are designed for a maximum pressure rating or 15,000 psig and frame loading up to 225,000 pounds force.
Additional Resources
The following links provide more detailed information on KERR pumps:
BUYING A NEW OR RECONDITIONED PUMP? WE GIVE YOU MORE OPTIONS!
Westpower has the knowledge and expertise to ensure the optimal equipment choice for your operations.