Built for performance – fit for purpose
We have access to all major OEMs and will develop a fit-for-purpose solution to solve your fluid handling needs. We believe the key is to focus on end-result goals to help our clients optimize their specific processing applications.
Throughout our history, we have provided our customers with a diverse range of pumping solutions. Regardless of your needs, we are well positioned to solve your pumping challenges.
Process Pumps
Whether used in the Chemical, Mining, Municipal, Oil & Gas, or Power Generation sectors, industrial process applications rely on the movement of liquids to meet the needs of society. Through the partnership with Westpower, R&R Machine Service has extensive experience working with the biggest and most trusted names in process pumps such as CPC Pumps, MABRE and Silverback. Learn more about the various process pump products available:
Learn more about the oilfield pressure pumping products and solutions we have available to support your oilfield operations.
Remanufactured & Surplus Pumps
Our engineered pump product line extends beyond supplying new pumps. Combining the knowledge and skills of a pump manufacturer and a repair center, R&R Machine Service are able to convert surplus pumps into remanufactured pumps that are suitable for your new application needs.
We offer a wide variety of remanufactured pumps, including those that meet ASME/ANSI B73, API 610 and API 674 specifications. Our inventory of new and used surplus equipment allows us to meet the most demanding timelines while manufacturing to the highest quality and design specifications.
R&R Machine Service offers generous full-manufacturer standard warranties. With access to thousands of surplus pumps, we are often able to directly match existing equipment that has worn out or failed.
For tight project delivery timelines, remanufactured pumps can be the difference between a project's success and failure. R&R has provided remanufactured pumps for small brown field projects to major pipeline installations, allowing our clients to realize revenue faster.
The remanufacturing process begins with our Applications Engineering team identifying the optimum donor pump. Our Operations team will then inspect, rerate, and repair the pump to meet our exceed OEM specifications. When value-adding, we commonly unitize the pumps with appropriate accessories to meet your explicit process requisites.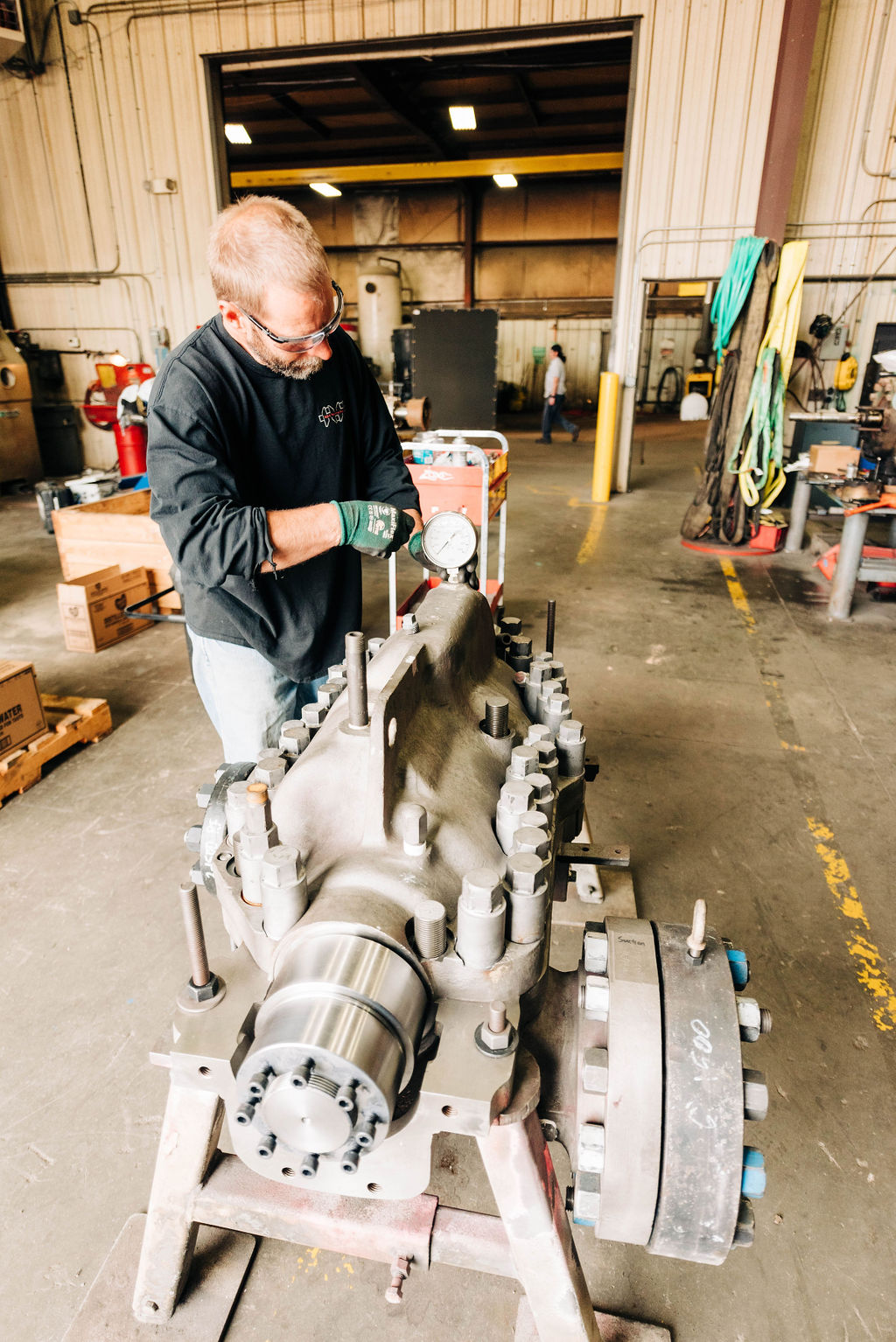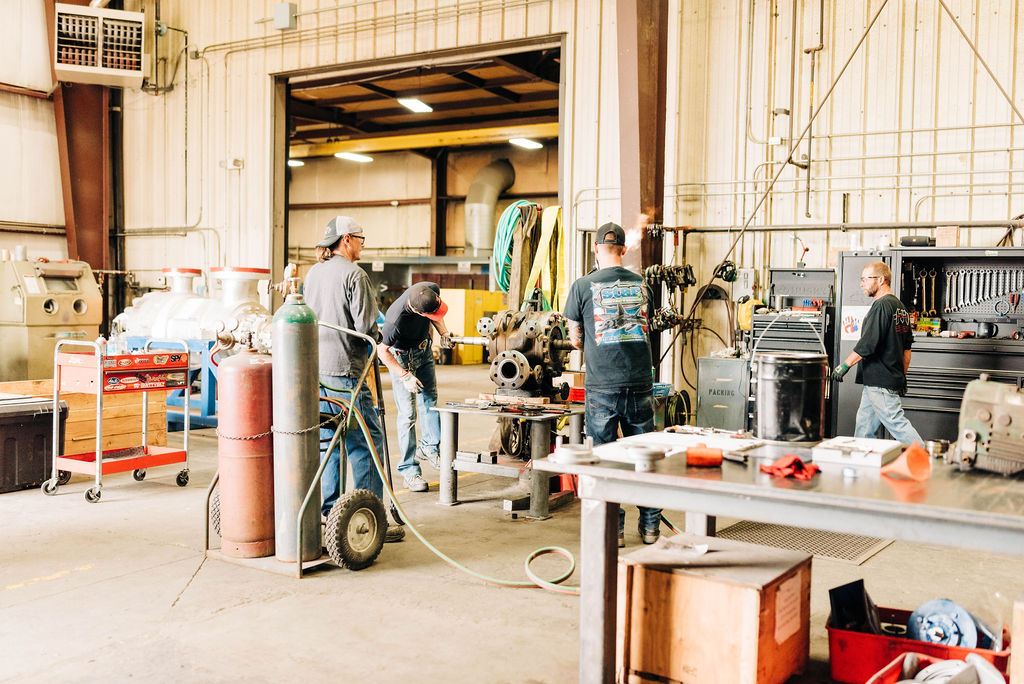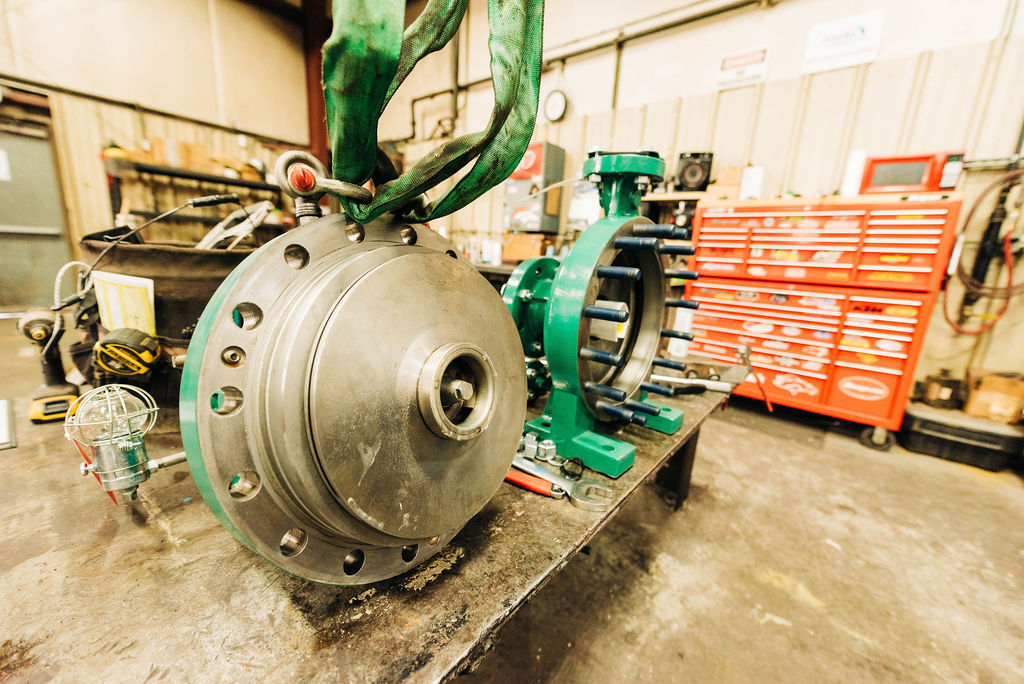 BUYING A NEW OR RECONDITIONED PUMP? WE GIVE YOU MORE OPTIONS!
R&R in conjunction with Westpower has the knowledge and expertise to ensure the optimal equipment choice for your operations.