Westpower is proud of its long-standing reputation for developing innovative pump design modifications. Whether it is to overcome the shortcomings of originally installed equipment or the need to better match current process requirements, we work with our clients to maximize the functionality and reliability of key machinery. In fact, our experience making design improvements is what led to Westpower to manufacture our own line of pumps.
Frac Blender Discharge Pumps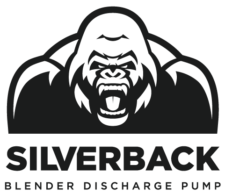 ---
Widely used in hydraulic fracturing systems, Westpower's Silverback blender discharge pump is making valuable contributions to today's Upstream Oil & Gas industry across the USA. We welcomed the challenge to create a better, more reliable way to pump high volumes of abrasive fluids. The Silverback blender discharge pump is designed and manufactured by Westpower's MABRE pump division and has been thoroughly proven in the field by four major fracking companies. In a production setting, the Silverback blender discharge pump has transferred more than 400 million pounds of proppant without any indication of a significant, wear-related, loss of efficiency. In addition, the Silverback pump is configured to be a drop-in ready replacement for the NOV Mission Magnum 14 x 12 centrifugal pump installed on most existing blender systems.
Silverback Features and Benefits
Direct drop-in replacement to the Mission Magnum with no piping or mounting adjustments required.
Hydraulic performance matching the Magnum 14x12 but operating at a slower 1000 RPM operating speed to reduce wear.
High Chrome White Iron – A532 Class III Type A, wet-end metallurgy.
Enclosed impeller design that negates the need to increase the pump's speed as wear occurs.
Heavy wall construction resists flange erosion and cracked pump casings.
No mechanical seals or packing; shaft sealing is accomplished with an expeller arrangement.
Fully capable of dry-run operations.
Two (2) week shipments from Westpower's stock inventory.
Additional Resources
The following links provide more detailed information on the Silverback pumps: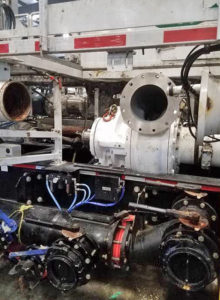 BUYING A NEW OR RECONDITIONED PUMP? WE GIVE YOU MORE OPTIONS!
Westpower has the knowledge and expertise to ensure the optimal equipment choice for your operations.