Reciprocating Compressor Repair and Machining
R&R Machine Service is a leading provider of repair and troubleshooting services for reciprocating compressors. Our unparalleled expertise, 24/7 emergency repair service, competitive pricing and comprehensive offering of integrated mechanical and machining services sets R&R apart.
We have extensive experience with both new and used equipment, with in-depth technical knowledge of multiple brands. Over a relatively short period, our team has developed a reputation for our ability to provide custom fit-for-purpose solutions. Whether it is mean time between failure (MTBF) improvements, custom parts design and engineering, or implementing material and design upgrades – we pride ourselves in making equipment last longer and perform stronger.
Services include, but are not limited to:
Crosshead repair
Connecting rod repair
Piston repair and manufacturing
Piston rod repair and manufacturing
Collar repair and manufacturing
Cylinder repair and alignment
Frame Repair
Overhauls
Legacy equipment replacement
Compressor valve repair and replacement
Compressor packing case repair or replacement
Respraying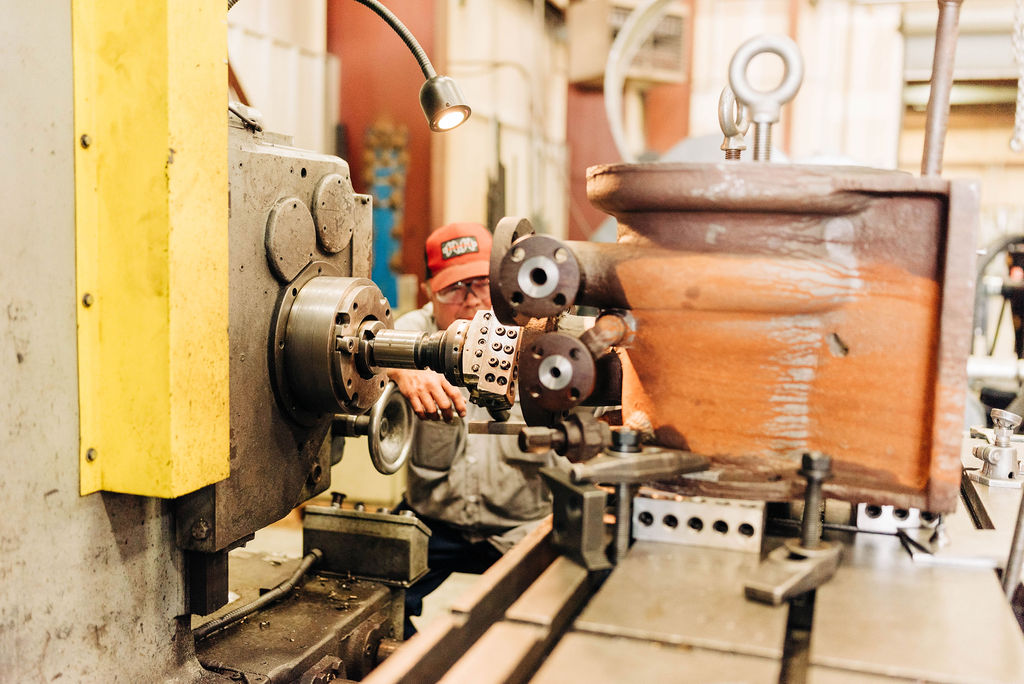 ONSITE REPAIRS & 24/7 SERVICE CENTER
Breakdowns can happen at any time. That is why R&R Machine Service operates a 24/7 Service Center with responsive onsite service.
Keep your compressors in top running condition
Find out how R&R can repair and optimize compressor performance.